Thursday, October 24th, Paint Your Pet Night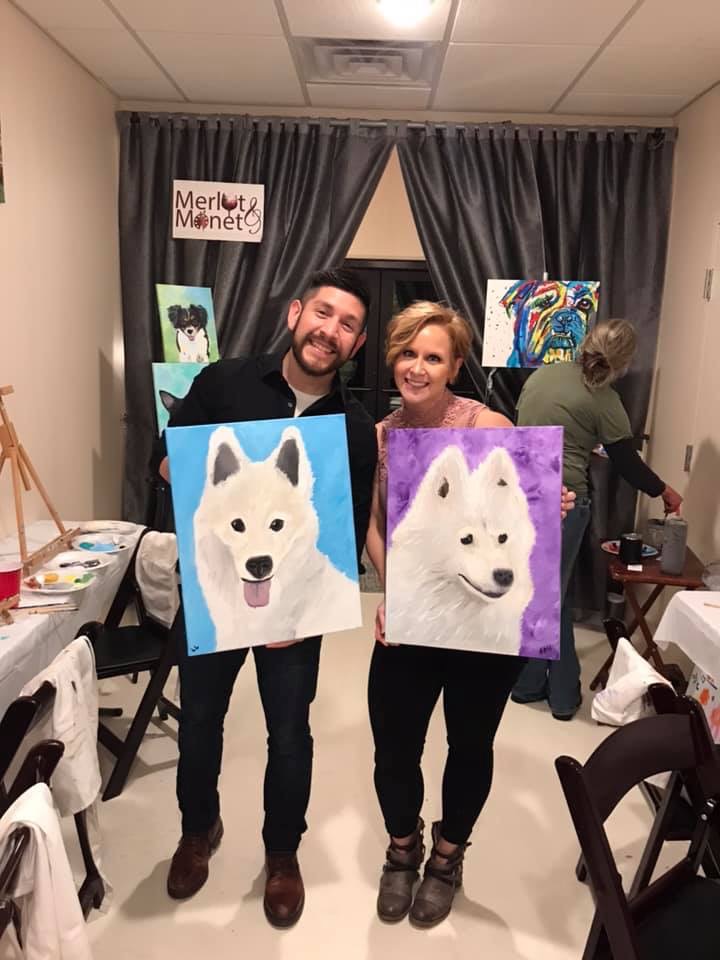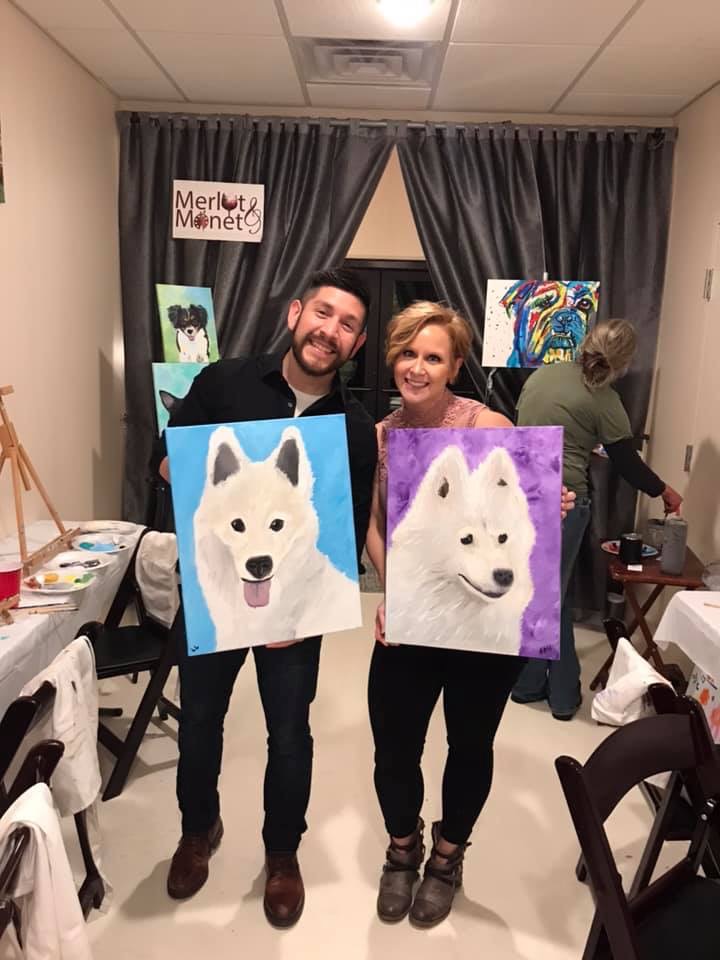 Thursday, October 24th, Paint Your Pet Night
Thursday, October 24th
6:30 AM - 9:30 AM
Join me in the popular "Paint Your Pet Night." Email, text or message me a photo of your pet to merlotandmonet@gmail.com and I will have your pet pre-drawn on your canvas when you arrive for class by texting, messaging or emailing to me after you make your reservation.
Your pet will be so impressed with your new work of art!
Sign up for class on-line and have your photo in at least a week before class. (Thursday, October 10th) As always, I will be there to help you every step of the way!
**************************************************
$65 per painter
16 x 20 Pre-Drawn canvas
Sign up early! The seating is limited and it fills quickly!

Sorry, no coupons or gift certificates will be excepted for this class.
**************************************************
Studio Address: 3170 Junction Hwy., Suite W-5, Ingram, Tx 78025
Directions: Just down the road from Blue Sage Hall in Ingram. Turn into the Dollar General/Clima-Storage parking lot then take a left in front of the Clima Storage building. At the end of the build, turn right. You will see a sign outside of our door. Our door faces the Co-America bank of Ingram.
CANCELLATION POLICY: We do not provide refunds. However, if you let us know 12 hours in advance that you will not be able to attend, we will give you a class credit that can be used anytime in the calendar year.
Reservations are required, seating is limited!